---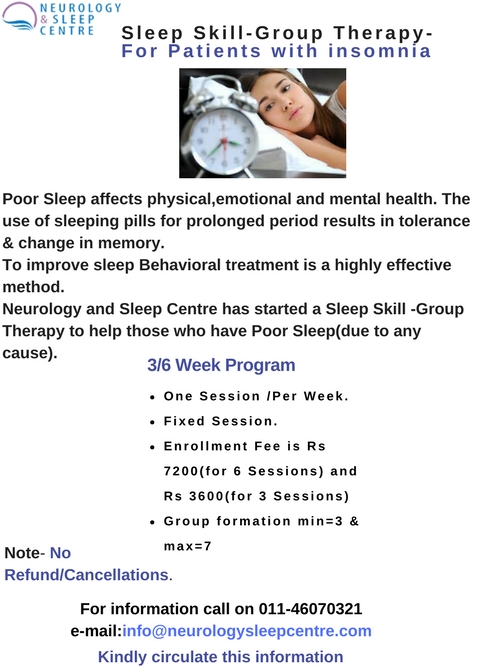 Neurology and Sleep Centre has started a new service called-"Sleep Skill Group Therapy" by Dr.Manvir Bhatia and Dr.Sonakshi for patients suffering from Insomnia. This therapy will be based on Behavioral Approach and has been divided in to 6 Week or 3 Week Session comprises of one session per week.
These sessions will be fixed and will be in the groups with Max 7 and Min 3 people in the group.
Our main focus is to help patients to sleep better and feel healthy.
Sleep Skill Group Therapy